I had been wanting to make these all week and finally had the chance!
These were a hit with the high school crowd!  I was told they were all gone before first period!
This is a good example of a basic birthday cake.  Two layer chocolate cake, two colors of buttercream icing, flowers and personalization.
For the last day of skate camp this summer I put together a surprise for all the skaters.  Each one received a figure skate sugar cookie.  This was no small feat as I could not track down a skate cookie cutter in the time I needed, so I purchased a large round metal cookie cutter and using pliers and assorted objects for shaping I bent and curved it to the appropriate shape.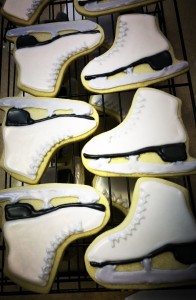 I even made black skates for the boys!  They were a huge hit!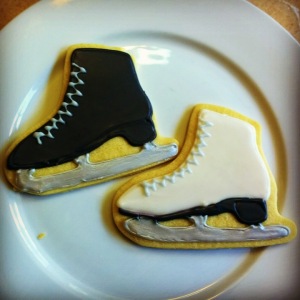 Half the fun is the baking, the other half is the reaction from the recipients!